I'm so glad I saw this courtesy of

The Family Research Council

because it underscores the gross hypocrisy that we are bombarded with constantly from the mainstream media.

Now, I realize perfectly well that saying that the "mainstream media is biased" is so played out already (at least to those of us who are Bible believing Christians). That's not who this post is for.

No, this post is for those people who still think that such a claim has no basis in fact and that there are just as many "conservative" and "right" leaning mainstream news outlets as there are "liberal" and "left" leaning ones.

If you're one of those types of people and you just happened to stumble across this page today I want to welcome you to the truth that will surely set you free (assuming you are an independent, objective thinker). If you know one of those types of people, then by all means please forward this link to them, or click the "Save As A PDF File" button and print off a copy to share with them right away.

First, an essential bit of background info to help lay the proper foundation before we continue. Please take a moment to read one of the first entries on this blog way back in December 2008 titled

"Journalism 101"

because I cannot stress enough how important it is for all of us -- whether we're currently Christians saved by grace through faith or not -- to learn how to properly digest any and all information that is presented to us as "truth" in this Age of Deceit.

Here's a brief excerpt:


...it's not so much a "cheat sheet" as it is a "warning label" on how one should consume media, but specifically how one should consume anything that's presented to us as "news" and "factual" information - TEST EVERYTHING FOR YOURSELF BY DOING YOUR OWN RESEARCH TO SUPPORT OR REFUTE!!!

Bottom line, I will defer to Todd Strandberg of Rapture Ready who wrote it best, "The liberal media is not only the devil's best device for corrupting human society; it's his most diabolical device. The finger of blame is rarely ever pointed at the liberal media for society's ills. This is because the press is in charge of fixing the blame. Letting the liberal media decide if it's partly to blame for our country's moral decline is like putting tobacco companies in charge of finding out what causes lung cancer...The liberal media will be a substantial player in end-time events. When the Antichrist finally does come to power, the liberal media will be tripping over itself to report his every word. The values that the press currently portrays will perfectly match the values of the forthcoming Antichrist. It will be love at first sight. The liberal media's final act will be to broadcast the hatred of the Jews and nonconforming Christians. Even today, these two groups are constantly reported about a negative bias. As we draw closer to the tribulation, the negative media coverage will only increase."


Well, well, well. If that doesn't sound like the present day, then I don't know what does. How can any skeptic or fence-sitter possibly deny that?

The media's approach to covering the news -- subjective rather than objective -- is absolutely disgusting,

and then they wonder why their industry is in serious decline

. Hmmm, maybe it's because this bias, when coupled with

another disturbing trend

specific to their industry, creates a perfect storm where their worldwide mission statement is "perception is reality".

Even so, there are still far too many people in this world who believe anything and everything that's given to them by the "journalists" and talking heads, so I felt it was necessary to call this what it is at its most basic level -- DECEPTION AT ITS WORST!

Ok, so why am I writing about this subject today? Because on the heels of yesterday's column that commented on the media's swift response to the "Christian terrorist militia" that was arrested in this country over the weekend, this will clearly demonstrate how the media only reports on the facts only as much as it helps to advance their own agenda.

The FRC pointed out how in the final hours of the health care debate, much was made over insults which were hurled at those members of Congress responsible for the massive government takeover. There was a clear effort to make the Democratic members, who supported the President's health care takeover, seem like "victims" who were taking principled stances for the people.

The media was also quick to report word from Democratic leaders that 10 of their members had been victims of threats and acts of vandalism, which are inappropriate and have no place in civil discourse.

Meanwhile, House Minority Whip Eric Cantor (R-Va.) and his family were the targets of a death threat for which a Philadelphia man was arrested on Monday. To reiterate, Cantor is a Republican. How would the media handle a similar story, but one that involves a Republican as opposed to their beloved Democrats?

The question was rhetorical because we should all know the answer to that question by now. So, what happened? Well, while the media reported the threat against Rep. Cantor, they didn't point out that the suspect, Norman Leboon, claimed on his YouTube website that he is the "Messiah" of "gays and lesbians" and asks his homosexual "children" to leave the armed forces so that he might "smite" those remaining! But they just can't wait to hit us with headlines that include the words "Christian terrorists" to plant subconscious seeds of fear and hate.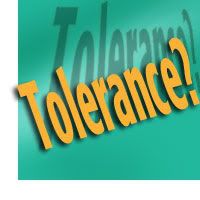 Wait a minute! I thought that only Christians were terrorists? I mean, after all, we're the ones "terrorizing" homosexuals with the Word of God, right? Surely, this is a misprint by the FRC because I have a hard time believing that anyone would go after a Republican like this. These types of things always happen to Democrats -- not Republicans -- because they're the ones that have to always look over their shoulder for backwards, neanderthal, uneducated Christian terrorists who don't practice what they preach. Besides, I thought the homosexual movement is all about "tolerance" so, again, this doesn't make any sense because this guy certainly wasn't tolerant of Mr Cantor! There's no way this could've possibly happened either because I didn't see it on ABC, CBS, or NBC let alone CNN or MSNBC. If it were true I would've seen it there, or in my local newspaper along with all the other stories about Democrats being threatened.

In case you're new to this forum you should know that I'm being sarcastic. Hopefully, such sarcasm is helping you start to see and get a sense of the undisputed double standard that exists within the mainstream media.

I'm willing to bet that most people are like me and that this is the first time you're hearing about those details because of the sources we use to get our news. Therein lies the problem.

Let's be crystal clear about this about this -- this was not an insignificant omission. There is a clear pattern of intimidation that comes from many homosexual activists, but the media rarely reports on it with the same vigor and intensity as when they target Christians. For some reason (actually, we already know the reasons why), a Christian who merely prays in protest is more "threatening" and "controversial" and worthy of a front page news story, than those homosexuals who actually engage in acts of violence as a form of protest.

Don't get me wrong, there are "bad apples" in both groups I'm sure, and I know that one bad apple doesn't poison the entire apple cart, but there are far more cases like this one involving Cantor than there are like those involving a "Christian terrorist militia" as it's been reported.

Are you having trouble accepting my claim that there is a clear pattern of intimidation that comes from many homosexual activists, but that the media rarely reports on it? You shouldn't. In fact, the U.S. Supreme Court will take up the issue next month in a case that springs from the Washington State ballot measure to protect marriage.

As they have in Massachusetts, California, and elsewhere, homosexual activists in Washington State resorted to "civic terrorism" to intimidate those who signed the ballot measure. The question in this case is whether or not those who sign can do so without their names being publicly released.

What is civic terrorism? Things like vandalism, disrupting church services, ripping a cross from an old lady's front lawn. In some documented cases, they even contacted the media AHEAD OF TIME so that they would cover the incident and all their depravity that crosses the line between generally accepted protest and criminal behavior.

The evidence is mounting that those who are trumpeting the call for tolerance, have little tolerance for those they disagree with. Sadly, the media does absolutely nothing to provide us with an objective look at that reality.

Fortunately, things continue to go as planned and outlined in God's Word. Rest in Him through fellowship and supplication. Keep looking up!


Share