I apologize that it's been almost a FULL 10 MONTHS since our last installment of "Caption Nation", and what I intended to be a weekly piece. Thanks to Ron W for reminding me that I dropped the ball and that I had completely forgotten about this popular series. Ron, this is for you my friend!

Well, the good news is that it's back! No, not because I want something to be "popular" or to "tickle the senses", but because I know that the good Lord uses all sorts of things to draw people to Him. Much like He used the Occultist Nostradamus to eventually bring me to the truth about Him and His Word after 9/11, perhaps He intends to use humor and a feature like this as a way of "speaking" to certain individuals and getting their attention.

Besides, I'm fond of saying that the problem with Christianity today is that it's more "style" than "substance". If this Caption Nation series makes me a hypocrite in the eyes of some then so be it! They're not spending a lot of time here then reading all the other "substance"-laden studies.

In any event, in these spiritually dark times it behooves those within the Body of Christ who are watching to also take a few moments every now and then to laugh a little bit and lighten our spirits in the midst of so much chaos and trepidation. After all, despite all the chaos and uncertainty in the world around us we can rest easy knowing that our Heavenly Father is still in COMPLETE CONTROL at all times -- always!

The idea is simple really. I figure that since we're now primarily a society that largely gets its news and information from headlines, bylines, sound bytes, news tickers, and tweets why not utilize that reality to our advantage, but in a Christian and Bible prophecy forum.

Here's how it works. Each week (most likely on Saturdays), I will post a photo that could very well be the "Photo of the Week", but I'll choose one that I think we could have some fun with by tying an end times prophecy related truth to it. Make no mistake, however, because just because some might take a "light-hearted" and "humorous" approach, the reality is that there will be TRUTH in any submissions that are made; truth about what's in our near future based on what the Bible has to say about such things.

For instance, here's this week's picture: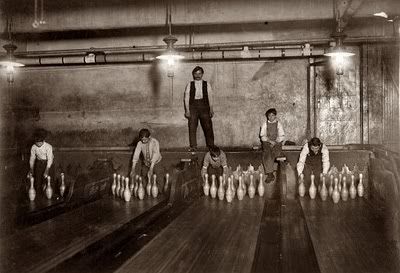 Ok, now it's your job to light up the Comments Section with your best CAPTION idea. Submit one, two, three, or four -- submit as many as you feel led to! I will always kick things off, but then it's up to you to give it your best shot. Try to keep it to a single sentence or two. We'll collect your thoughts for an entire week and then reveal the "winner" (what I determine is the best caption for that particular photo).

If yours is selected you will win an all expenses paid trip to...sorry. Actually, you won't win much of anything (I don't have anything to give you or send you at the moment!) except bragging rights and the pride of knowing yours was the best-of-the-best for that week. Perhaps one day when this blog becomes The Drudge Report of Bible Prophecy Websites then I can afford to have an actual "prize" or "SWAG" ("Stuff We All Get") to send to each winner.

Wanna see how it works? Here's last August's photo:



There were MANY creative submissions, but the winner of last August's "Caption Nation Contest" is Armageddon Thru To You's entry with:

KJV (
K
nucklehead
J
oe
V
ersion)
Matthew 7:5 Hypocrite! First remove the straw from your own eye, and then you will see clearly to remove the Cola from your brother's eye
.


Congratulations Armageddon Thru To You! You just won the prestige and bragging rights for a week so be sure to flaunt it now with all your friends and family within your sphere of influence.

Honorable Mentions go to...



Get your Obama coolaid !! Now available with a red socialist straw.
John B

Lindsay,
It's official you are pregnant. Two blue straws mean two twin Jeffs.

Ron W

We're sorry, sir, that type of injury is not covered under government healthcare insurance.

Petros



So, there you have it. Not too hard, right? I'm excited to see what many of you can come up with next because obviously we have some intelligent and creative people who stop by here regularly. Don't let me down!

Thanks for playing along.
Share
|